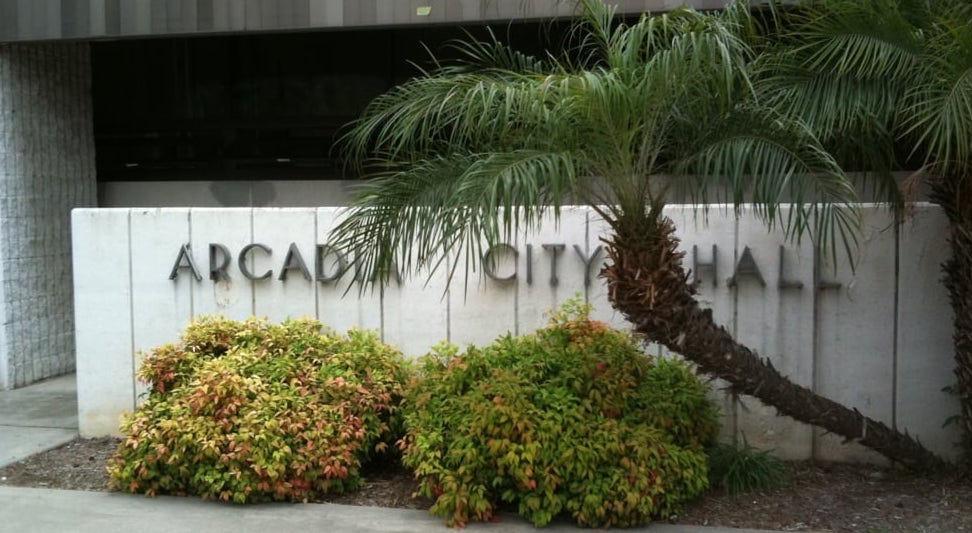 Arcadia Municipal Police, Code & Regulations
The Arcadia California Municipal Code has been kept current by regular supplementation by Municipal Code Corporation, its successor in interest.
The code is organized by subject matter under an expandable three-factor decimal numbering system which is designed to facilitate supplementation without disturbing the numbering of existing provisions. Each section number designates, in sequence, the numbers of the Title, chapter, and section. Thus, Section 2.12.040 is Section .040, located in Chapter 2.12 of Title 2. In most instances, sections are numbered by tens (.010, .020, .030, etc.), leaving nine vacant positions between original sections to accommodate future provisions. Similarly, chapters and titles are numbered to provide for internal expansion.
In parentheses following each section is a legislative history identifying the specific sources for the provisions of that section. This legislative history is complemented by an ordinance disposition table, following the text of the Code, listing by number all ordinances, their subjects, and where they appear in the codification; and beginning with Supplement No. 22, legislation can be tracked using the "Code Comparative Table and Disposition List."
A subject-matter index, with complete cross-referencing, locates specific code provisions by individual section numbers.
Arcadia Municipal Police Department
Arcadia Municipal Police Department If this is an Emergency, please call 911. Welcome to the City of Arcadia Police Department Online Reporting System. Using this system allows you to submit a police report via the internet. The report will be reviewed for content by police personnel and accepted as is, or you may be contacted if additional information is required. After submittal you may immediately print the information you submitted – the initial information will be identified with a reference number. Once the report is reviewed and accepted, you will be issued an Arcadia Police Department case number via email within 5 business days.
This incident is not an Emergency.
The incident occurred within the City of Arcadia.
You do not know the name or identity of the suspect involved or have physical evidence associated with the incident.
Cases involving theft of identity, theft or unauthorized use of credit/debit cards, checks, or other financial crimes, may not be reported on-line; these crimes must be reported in person. It is essential for officers to verify the victim's true identity at the time the report is made.
Additionally, victims should provide officers with as much information regarding their case as possible, to include copies of financial documents, bank statements, credit card account information, fraud affidavits, or any other information relevant to the crime. If your situation does meet the above requirements, you may file your report online for the following types of incidents:
Auto Burglary
Theft
Annoying or Harassing Phone Calls
Unlawful Entry into a Motor Vehicle
Lost Property
Vandalism
Vehicle Tampering
If your situation does not meet the above requirements and you need assistance or a non-emergent police response, you may contact the Arcadia Police Department at (626) 574-5151.
JUSTIN RODRIGUEZ
Your local Attorney
These municipal matters can be complex. If you have any legal question, please contact your local attorney for a free consultation:
Justice Law Partners Inc / Justin Rodriguez
(213) 280-8908