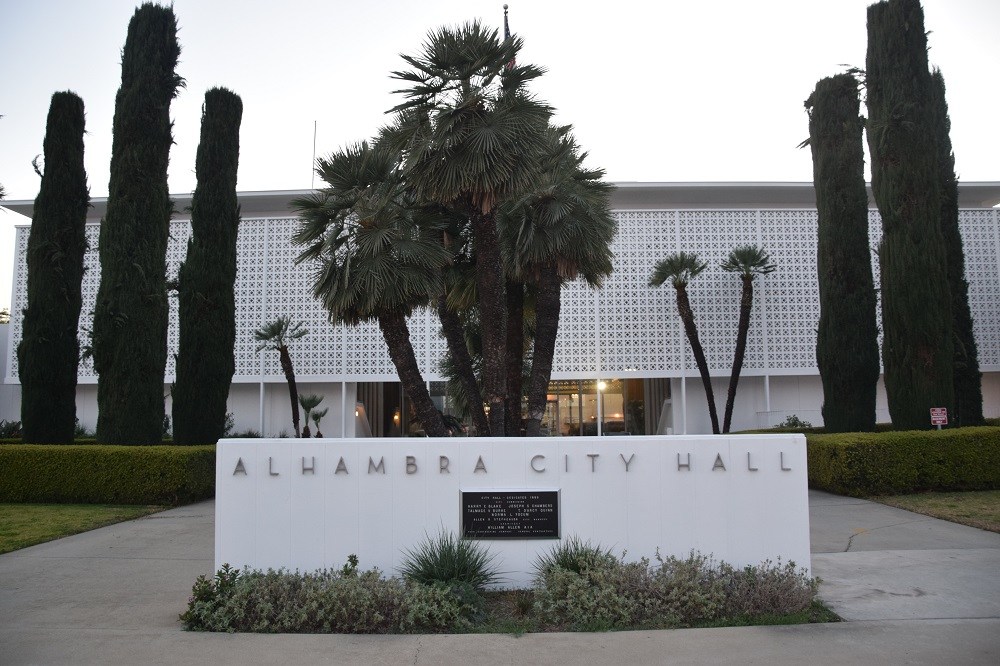 Alhambra Code Enforcement Division
The Code Enforcement Division serves to protect the health, safety and welfare of the City's residents and visitors by providing a comprehensive education and enforcement effort that promotes voluntary compliance and prompt correction of violations with the City's municipal codes. The focus of Code Enforcement is to investigate violations of laws or ordinances relating to public health, safety and welfare, the operation of businesses, consumer protection, building standards, land-use regulations and other municipal interests.
Code Enforcement Officers typically respond to complaints filed by citizens. However, they also conduct proactive enforcement when necessary.
The typical process begins with a complaint from a citizen or by city staff observing a problem. The primary goal of code enforcement in Alhambra is to determine if there is a violation, and then to seek voluntary compliance to correct the violation. The majority of residents or business owners are very cooperative and quickly correct the issue with support and guidance from Code Enforcement staff. If voluntary compliance does not work or in the case of serious or repeat offenders, Correction Notices, Administrative Citations, Public Nuisance Hearings, Office Conferences, Inspection and Abatement Warrants, Criminal Citation or any other remedy available to the City may be used to achieve compliance.
Home & Property Matters handled by the Code Enforcement Division:
Home and property maintenance issues
Garage sales
Graffiti (private property only)
Graffiti (public property i.e.
street lights, sidewalks and street signs- call Public Works Department at 626-570-5072.
Abandoned Shopping Carts (call the 24-hour Hotline at 1-800-252-4613 or 626-570-3230).
Trash containers left in the city parkway or within public view
Trash, junk and debris discarded or stored on private property
Inoperable vehicles on private property
Vehicles, front yard parking only
Auto repair on city streets
Lack of exterior weatherization, peeling or deteriorated paint
Building address numbers missing or not clearly visible for public safety
Temporary holiday lighting not removed
Vacant or abandoned unsecured buildings
Temporary advertising signs illegally posted on city trees or utility poles
JUSTIN RODRIGUEZ
Your local Attorney
These municipal matters can be complex. If you have any legal question, please contact your local attorney for a free consultation:
Justice Law Partners Inc / Justin Rodriguez
(213) 280-8908